Well. It's the last day of Nanowrimo. I have five-ish hours to write about 1,200 words in order to reach my EXTREMELY modified goal. Originally the goal was the legit, old school Nanowrimo target: 50k. It became apparent very early on that I would not be making this goal. 
Given the past two years of Pandemic Bullshit™ and the fact that I haven't written anything super long since I finished the Tavi rough draft in spring of 2019, I'm not surprised that this Nano was a major struggle. I expected it, honestly.
The fact that I could reach 15k on a single project in a month is a major win for me. Breaking 19k total for the month is a HUGE win. It's more than I've written the rest of the year combined. I refuse to feel bad about such success. 
They say that comparison is the thief of joy, but we forget that it applies to not just the world beyond, but within as well. Comparing my output to years past is an exercise in disappointment, when really I should be celebrating this productivity that's leaps and bounds beyond what I've done in recent memory.
I'm headed in the right direction.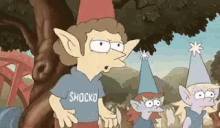 Beyond Nanowrimo, I have MORE news! Say what?!
My microfiction piece "Unforgettable" made its way into the City.River.Tree. 2020 Anthology. I may have missed the email about the anthology's release, and I'm just now realizing it. Whoops.
Point is! My story is available in print! And that always feels amazing! As indicated by all these darn exclamation points!!!!
Ahem. Anyway. That's the news. If you'd like to read my story, you can find it online here. OR you can support a small, indie microfiction magazine and buy the 2020 Anthology. It's like, $8. Just sayin'.
All right. That's enough procrastination. It's time to get these final words on the page. See you soon, Bloggarts.
BZ