I'm pretty sure I've mentioned it at this point, but I recently joined/sort started a Science Fiction/Fantasy critique group. We had our second meeting tonight, and as the instigator of the group, I was one of two folks critiqued tonight.
I sent the group the first ~10pgs of Tavi.
I had a lot of feelings about this. Upon sending it I felt confident. I've read this book at least seven times. I know it's good, I just need more eyes on it to ask questions and point out things that might not have occurred to me. But as the time drew nearer, anxiety kicked in. My chest felt tight, my heart raced, and the cold sweats kicked in.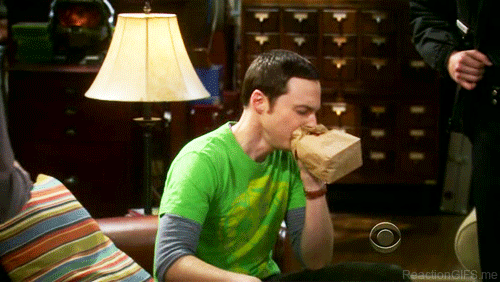 Now, I feel I must explain. This anxiety wasn't a sudden belief that the book is bad, or that I was a fraud, or any of those other impostery sorts of doubts all writer-folk are prone to. This was a very specific sort of fear:
No one has ever read this book except for me. For three years, this book has been secreted away on the page and in my brain. And now seven strangers have not only read these pages, but they're going to tell me what they THINK about them???
Yeahhhhh, that ushered in the panic real quick.
But, I want to query agents with this book. I want lots of strangers to read this book. So I have to get over this sudden, unexpected fear. For this alone, I would say participating in this critique group is worth it.
But, wait! There's more!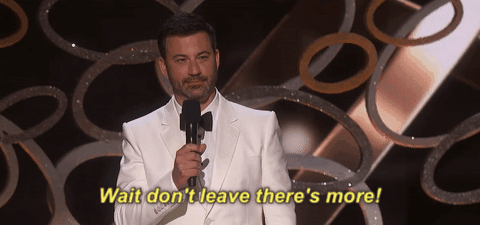 They liked it! I mean, there were some critiques, the manuscript isn't perfect, but the criticisms were largely small, simple fixes that might not even be strictly necessary. They laughed where I wanted them to. They appreciated the tension, and the balance of horror and humor. They quoted some of my lines and descriptions back to me. They… they legitimately LIKED it.
That alone is enough to have me floating on cloud nine tonight, but that isn't what really made me happiest. I mean, of course people liking my pages made me extremely happy, but it made me happy for a very specific reason.
That validation, babeyy!
I've spent over a decade writing. Honing my craft. Experimenting. And all the while my understanding of my work, of what's "good" and what "works," has been developing right along with it. My instincts for my writing has been validated tonight. I felt like I finally felt the pay-off for all these years of writing and working on my craft.
This is what it's for. This is why we do the work. It's about developing our skills and developing our instincts or understanding our writing.
Now, I know that it won't be this way each week. I'm sure as get further along (muddy middle anyone?) there will be more criticism. But I'm also sure that most of it, if not all, will be expected. Because I know my work, and I have a newfound trust in my assessment. And that's extra exciting, because I know this book is very close to being ready to query. It may not even take as long as I originally planned…
God, this just felt so good, y'all. A part of me wishes I'd joined a critique group sooner, but honestly? I don't think I was ready before now. This is the right time.
Anyway, I'm done gushing. I just wanted to share that having a group to read and discuss your work can be scary, but also so so validating. I can't wait to read more of the group's work and to help each other grow as writers
GAH!
Until next time, Blogland.
BZ