Good morning, Blogland.
I've been thinking a lot about my writing since I last posted. Like, a lot a lot. So I figured I should jot it all down and give you all an update as well.
Current Projects:
Bell Biv Derailed
In the Librarian's Garden
Sanura Trine
Twins and the Haunted House
The Shadowboxer
Tavi
Top Shelf Librarians Podcast
(Please note that these are all working titles and no I am not taking criticism at this time)
Bell Biv Derailed: I finished the rough draft of this story on Wednesday. I first got the idea in 2018 when we visited Munich and rode the metro every day. I finally sat down to write it in March of this year. That was one writing session. Then one while I was in Seattle, and then Wednesday. A total of three writing sessions and almost 2k words. The story is not remotely anything like the original idea, but I really like how it turned out, even though it's super weird. The bones are quite good, I just need to dip into the horror a bit more and work on tension control. It's a horror/comedy which is always tough to write AND intended to be Flash Fiction (<1,500 words), so we'll see how it turns out. For now, I'm letting it marinate while I work on some other revisions.
In the Librarian's Garden: I'll be revising the second draft today. I spent most of yesterday afternoon revising the rough draft and feeling pleasantly surprised. This is a story I started at the beginning of the pandemic, when we were first really locked down. I put it on pause to focus on Tavi, and when that went south, I came back to it in September. BUT, that's when my school district caught on fire and one of the major plot points of this story is that a school burns down soooooo that felt bad and I put the story in a mental drawer. Then November came around and I decided that, instead of writing a novel for Nanowrimo, I'd write short stories. I had enough of them lying around unfinished and I figured I ought to do something about that. So I finished the rough draft of this piece (and others). When I read it in January I hated it (and the others too) but looking back at January I kinda hated everything so I'm glad I didn't pitch it in the bin. It's actually a lovely, quiet little cottage-core piece of fantasy fiction that gives me warm fuzzy feelings when I read it. Dunno where the hell I can possibly submit it, but that's a concern for when revisions are done. Today's goals are tightening things up (it's a bit meander-y) and upping the emotions in order to earn the ending.
Sanura Trine: This is another story I wrote during Nanowrimo. And honestly…? I don't really remember much about it. I mean, I remember what happens in it, but I don't really remember the writing. I remember being frustrated by it and feeling like I was treading water when I wrote it. I felt lost and disconnected from the piece and really struggled with it. I don't know if it's good. I do know it's entirely too long (like 7k words or something ridiculous like that). So, I'll take a look at it see what needs to happen. I remember liking the intro which was very sarcastic and anti-corporation but that tone vanished once the characters started interacting, sooo… We'll see where it ends up. This story is not a super high priority for me at the moment and will probably sit for awhile longer.
Twins and the Haunted House: Another of the Nanowrimo projects. This thing is a beast. Another horror story (obvs), this one plays with overlapping First Person POVs and unreliable narrators. An unreliable narrator is something I've ALWAYS wanted to write, but it's so damn hard! Especially because I'm more of a discovery type writer. I have to write the rough draft to figure out what the hell is going on, which makes writing a big fat liar on the first go-around pretty much impossible. I only have about 2k-ish left to go (I'm very close to the end) but it's still HUGE at over 8k words as is. I don't have plans to return to this right now. It's a horror piece set in the dead of winter — middle of summer is not a good time mentally for me to sit down to this one. Consider it on pause until Christmas break probably. Since it's seeming like it might reach novelette or novella territory instead of short story, I'm not exactly eager to get back to it, haha. More words = more revision.
The Shadowboxer: This is another weirdo story. I'm beginning to wonder if I have any other kind? It's a story that asks what evil is, how does it manifest? It's a story about women, victimhood, and taking their power back. It's also non-linear, features a POV from a floating cloud of sentient evil mist a la Lost, and a HUGE gap in time. Again. As a discovery writer, this is VERY HARD. There are three POVs one distant past, one near past, and one present and they all will intertwine to tell the story. In theory. That's the goal. I put it aside last summer because I was struggling so much. I think this is a story that requires me to level up a bit. I also think that with this many POVs, it probably isn't a short story and I'm kidding myself by approaching it as such. But, I'll worry about that when the draft is done. Which won't be for awhile. I would put this farthest down the priority list. It's the hardest, I have the least words written for it, and I want to read more non-linear narratives before digging back into it. Consider it paused.
Tavi: Man. This book. I love it and it really is quite good, even in its second draft. But revising it is just SUCH a big job. I honestly think that's what all the above is really about. I'm procrastinating the big scary project. Which, as far as procrastination techniques go, writing more fiction is the BEST ONE EVER! But, this book is the best thing I've written. I truly believe that. This is a book that I could query with, that could push my writing life into the next stage. And I think that has me running scared. So… we all know what I gotta do. I need to sit down, reacquaint myself, and get back in the trenches. My original goal was to have Tavi query ready by October 1st. I think that timeline is a little tight now. But, I think if I get started on it by August 1st, I can have it JUST about ready by November 1st. Take November off to draft a new project for Nanowrimo, then finish any remaining edits by January 1st. I'm spitballing here — I don't really know how long it will take me. It turns out, I'm really bad at revising novels. My last novel revision attempt turned into scrapping the whole thing and rewriting it as a novella series. But that won't happen with Tavi. She's too complete, too strong of a character. This book feels very real, and not too far off from something I might pick off a shelf. I just need to make it the best I can and stop being such a chickenshit about it. This is my top priority after I finish revising In the Librarian's Garden.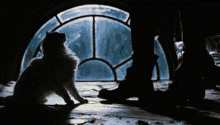 Top Shelf Librarians Podcast: Yep, we're still making the show. We are actually recording tonight so expect the June episode sometime next week. Sorry it's late, but I'll get into why in the episode so stay tuned!
Stories Currently on Submission
Lifelike
A Lullaby for Mattie Barker
The Lament of Kivu Lacus
Lifelike: My oldest story. I got the idea for it when I was still at community college taking creative writing classes. So… pre-2012. But I finished it in like 2017 or 2018. It's a flash fiction piece about a haunted painter. It gets to the final round of consideration frequently, but no takers so far. I'm beginning to lose confidence in the story, mainly because I've been subbing it for so long and it doesn't really reflect the quality of my work any more. I have leveled up well past it. I guess I could rework it, bring it "up to date", but I don't have any inclination or motivation to do so. I'll keep sending it out and it'll either eventually stick or eventually find its way to the Yuck Trunk folder. *Shrug*
A Lullaby for Mattie Barker: A much more recent piece that I finished in summer of 2019. It went through some extensive revisions in December and I submitted it to a local writing contest. It was a finalist, but did not place. So now it's out, looking for a home. It's another hard one to place. It's a ghost story, but not horror. It's historical fiction set after WWII, but also features an LGBTQIA+ main character. It's quiet, not a lot of action. But it's poignant and lovely and good. I just don't know who wants lovely, quiet, heartbreaking ghost stories about queer characters.
The Lament of Kivu Lacus: This is the best short story I've written so far. It is a 2nd Person narration about marital issues, isolation, terminal illness and grief. I love this story so so much. It makes it to the final round of consideration consistently, so I just need to find it the right home. Again, another hard piece to place. The Science Fiction element is subtle, more setting than science, and 2nd Person is not a popular POV choice. But it's my favorite bit of writing I've done. I love it very very much.
Recent Publications
That Which Illuminates Heaven
Unforgettable
The Cost of Rain
That Which Illuminates Heaven: A story about a sentient space ship that plays matchmaker for her Pilot and Chief Engineer.
Unforgettable: A feminist retelling of Samson and Delilah in fewer than 300 words.
The Cost of Rain: An old woman and her horse traipse across a desert to make a deal with the devil.
Upcoming Projects
Hunting Dr. Squatch: Look. The title is dumb and makes me laugh and probably doesn't even have anything to do with the story. It's my Nanowrimo project, an all new novel, and it's a Pioneer Oregon Weird Western. All I know is that there are monsters, a badass frontier lady, and a gay guy. I just got a mountain of books from the public library to start research this summer, so if my goodreads starts to look a little funky, that's why. It's still pretty nebulous up there, but I have my main characters starting to make some noise and clamoring for my attention, so I think I'll be ready to start by November. Which means I REALLY need to get to work on Tavi.
So, yeah. That's where I'm at. That's what I'll be working on and thinking about pretty much through the end of the year. I've also scoped out a potential writing conference to go to in October, specifically about women writing women in the west? Seems pertinent given my Nanowrimo project. We'll see.
Also, I thoroughly enjoyed hunting down gifs and images for each project. Now then, I've wasted enough time. I need to do some revision and then hopefully get the office cleaned up before we record tonight.
See ya around, Bloggarts!
BZ