Blogland,
This is my first post written in the new WordPress editor. If you have tried it already and have any hints or suggestions, please let me know, because this is a trip. I think I like it.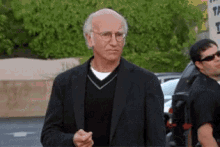 It's very clean, with less clutter to distract the eye. But that means I have to relearn how to navigate a system I've used religiously for like… seven years.
A/N: 108 words into the new editor and I already had to revert back to the Classic Editor. The new format handles content in blocks, which doesn't really allow me to embed gifs and pictures the way I like to. Or at least, I wasn't able to figure out how to do in a timely fashion. I'll keep poking at it for awhile and see if I like it. As of this moment, it's getting a thumbs down from me.
Additional A/N: Turns out, reverting back to the Classic Editor part way through royally screws with the formatting. I was unable to resolve it no matter how much I tried until I went back into the new editor and manually fixed every single error. I officially hate this "update" and I doubt I will be using it in the future.
After bouncing around the entire library consortium, I finally got my hands on the only copy of The Hanging Tree available in the whole Chemeketa Cooperative Regional Library Service. It's been a very popular book.
Goodreads Rating: 5/5 Stars
Peter Grant and company are back at it, this time investigating what seems to be a routine drug overdose. Except, the deceased shows evidence of thaumaturgical degradation (aka her brain was a bit gooey from exposure to magic). And, Lady Tyburn's daughter was at the scene.
As if that isn't a big enough pain in Peter's backside, there's a member of the demi-monde, known unironically as Reynard Fossman (etymologically speaking, Fox Foxman), has come to the Folly to offer Nightingale something he can't refuse: Newton's Third Scientific text, the Principia Chemica.
Alchemy. It was rumored that the genius had worked out the laws that governed transmutation and the like, but that the text was lost to mankind. Until Reynard waltzes in and tries to sell it to the highest bidder. Because, why would he only offer it to Nightingale?
And guess who else has his metaphorical eye on the prize? Yep! None other than the dastardly Faceless Man himself.
Which, it's about stinking time! My biggest gripe about the last Peter Grant story I read was that there wasn't enough substance in regards to the Faceless Man and Lesley. I wanted MORE! Well, this book delivered, let me tell you.
All the things I've come to expect from a Peter Grant book remained true for this one. Fantastic dialogue that begs to be read aloud, a wide and dynamic cast of characters, an intricate and compelling plot told in a voice that is self-deprecating, fun, and clever as hell.
All that being said, it took me longer to read than I would have expected, mainly because I've just been too tired to stay up and read lately. Which, as I've discussed, is really shit timing. Every book under the sun seems to have a release date this month, and here I am too swamped and too sleepy to do a darn thing about it.
One of those November releases is the next book in this series, the long anticipated Lies Sleeping. But, DO NOT read the synopsis for this book before you've read The Hanging Tree, otherwise you're in for a giant spoiler.
I found that out the hard way while I conducted research to recommend the library purchase a copy of the newest book in the series. Whoops!
Also, my library doesn't own any of the Peter Grant books, but several of the smaller libraries in our consortium own copies. But, none of them had purchased Lies Sleeping yet. Two weeks before the book is out and no one had bought it yet?Not acceptable. So, I recommended the purchase, and now I'm first in line on the hold list.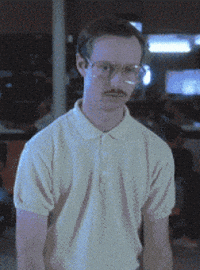 So, in summary, this book was another solid entry in the Peter Grant series and the perfect book to read just a week or so before the newest installment is released here in the US. It's nice to be caught up.
I've got a slew of books queued up for the rest of the year, which I mentioned in yesterday's goals summary post. I'll be a busy reading bee all the way through the new year.
Just the way I like it.
I'll see you all again on Monday, maybe sooner if I have something to talk about. But we have a friendsgiving celebration on Saturday, so don't expect much from me the rest of this week.
Until later, Bloggos.
BZ